Hard to imagine a more original or significant contribution – Doug McAdam
Such a study has always been seen as the Holy Grail – Kevin Bales
A stellar work of scholarship – Zoe Trodd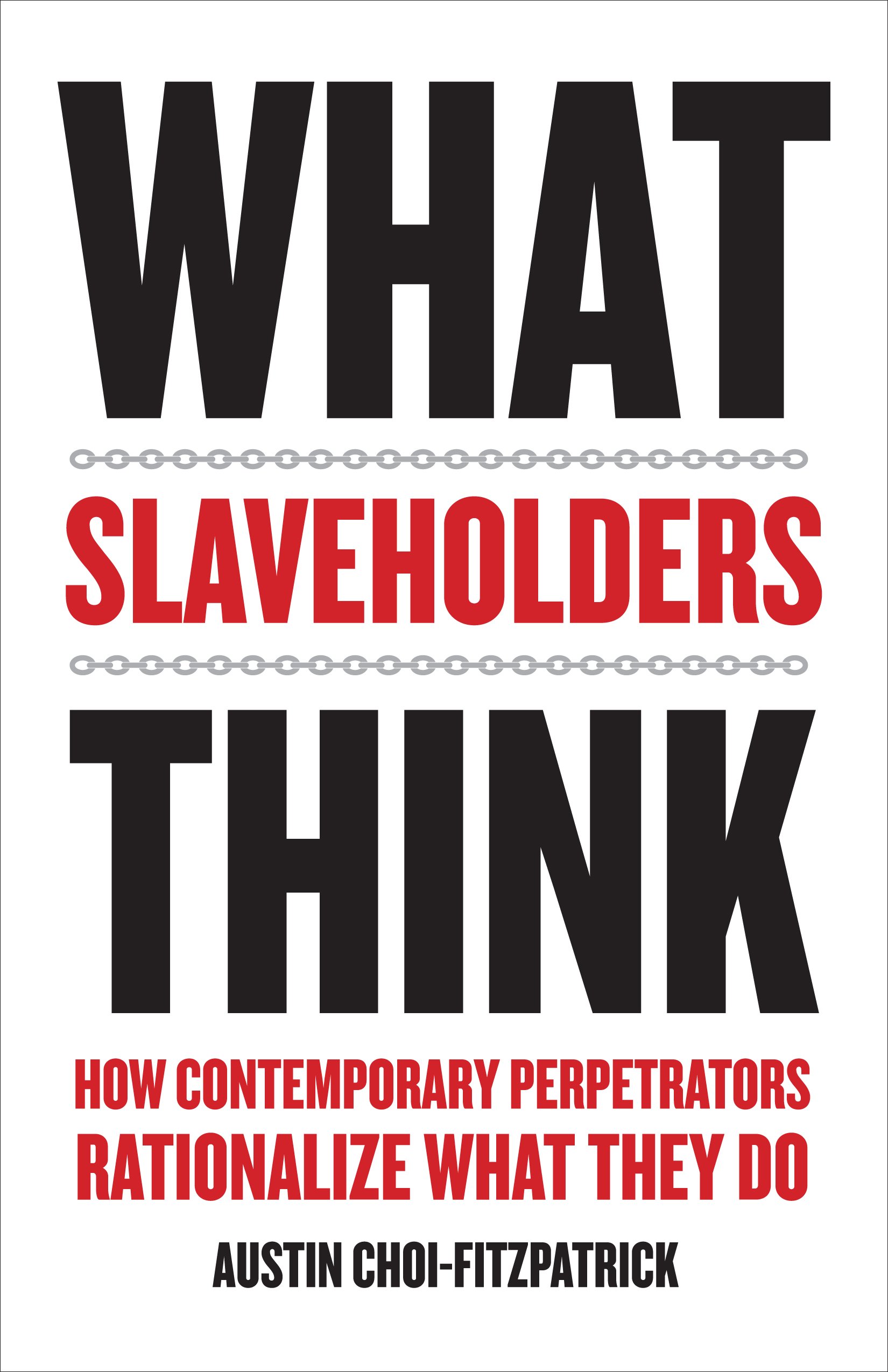 My new book (What Slaveholders Think, Columbia University Press, 2017) draws on interviews with contemporary slaveholders to explore the way they feel about emancipatory movements. I'm fascinated by how and why the powerful respond to sustained collective action. They are rarely asked for their opinion, which makes their frank reflections on relationship and loss all the more striking. This project was funded by the National Science Foundation and has taken the form of this book, and a number of academic articles and book chapters. A set of broader observations on the topic can be found in a guest-edited special issue of the Journal of Human Trafficking.